The 5 Biggest Ramen Trends 2016
---
The days we used to categorize Ramen noodles in three types- shio(salt), miso, and shoyu(soy sauce) are a past. Ramen noodle flavors have evolved into a much larger variety along with the evolution in the chefs' technique.
Today, we will go through five of the most widely noticed flavors of the various Ramen noodle types in 2016.
1. Tanrei shoyu Ramen noodle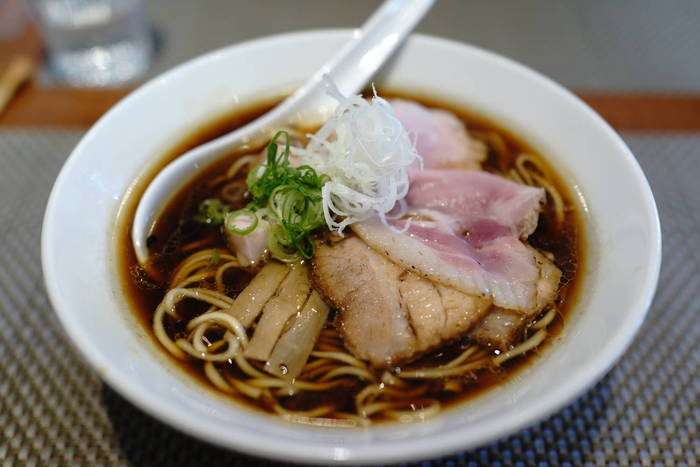 For the past several years, shoyu ramen using shellfish stock have gained popularity, but it's time for chicken to play the lead. Chicken stock prepared with care and long time enhanses the flavors of the ingredients to its maximum, and the perfect match between chicken soup and elegant taste of shoyu brings a perfection that attracts all Ramen noodle freaks. The Cha-shu, meat topping for Ramen is clasically pork, but nowadays it is common to have both chicken and pork. Another trend is to use rare finished and juicy meat cooked at a low temperature.

Namaiki Hananoren
3-5-4, Otsuka, Bunkyo-ku, Tokyo
5 minute's walk from Myogatani station (Tokyo Metro Marunouchi Line)

2. Sea bream Ramen noodle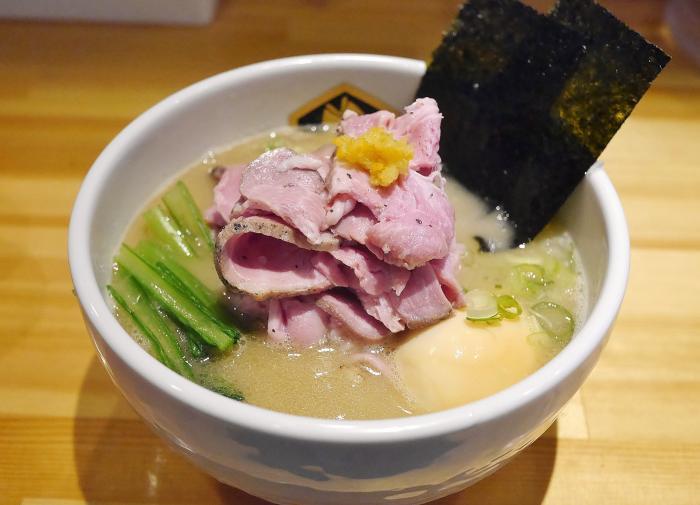 The sea bream Ramen noodle is another eye-catching trend of 2016. The fine and noble Ramen noodle with elegant flavor of the expensive fish has gained popularity within all people, regardless of age or gender. The flavor varies among restaurants, some have light taste made only from sea bream stock, and some are blended with other meat stock to create a heavy taste. Each is unique, so you would want to try them out.

Madai ramen Mengyo
2-5-3, Koutou-bashi, Sumida-ku, Tokyo
7 minute's walk from Kinshicho station (JR Sobu Line)

3. Niboshi Ramen noodle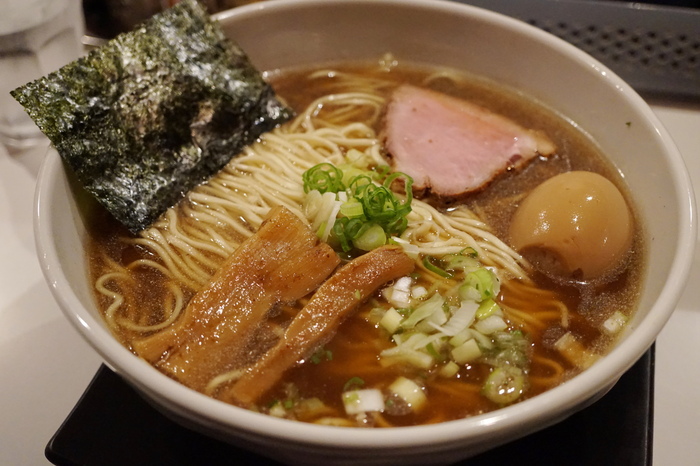 Niboshi, dried infant sardines, is the most common base stock for miso soup. Places that use niboshi for Ramen soup are also seen these days. Niboshi soup has a light but unique taste, and leaves a mouthful of flavor behind. Indeed, a taste you would only find in Japan. Some people dislike the taste as much as others love it. Make sure you give it a shot, if you consider yourself a Ramen noodle lover!

Konjiki Hototogisu
2-47-12, Hatagaya, Shibuya-ku, Tokyo
4 minute's walk from Myogatani station (Tokyo Metro Marunouchi Line)

4. Jiro style Ramen noodle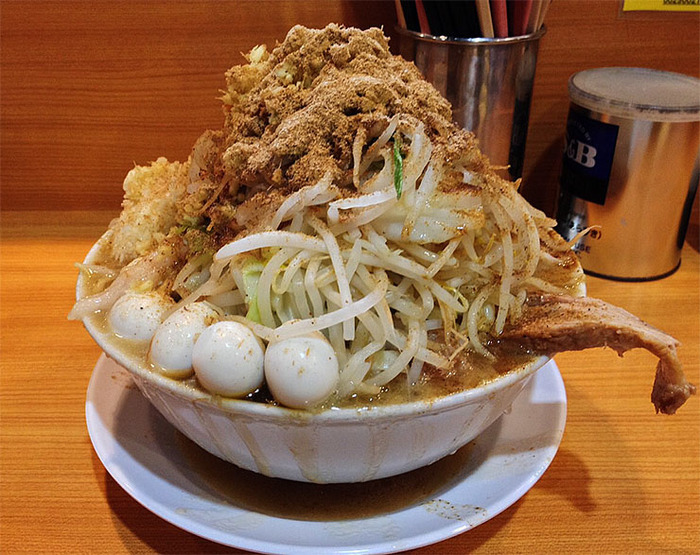 Jiro style Ramen noodle has unbeatable reputation to men in their 20s to 30s. The soup is based on strength recovering ingredients such as pork, fat, garlic, and topped up with loads of MSG. Despite the fact that you know it's not good for your health, but you can't resist drinking up all the soup. It's the "Taste of the devil". If you're the tough guy that just can't be satisfied with light taste Ramen noodles, this is perfect for you.

Ramen Jiro Hachiohji Yaen-Kaido 2
2-13-16, Hachiohji-shi, Tokyo
10 minute's walk from Keio Horinouchi station (Keio Sagamihara Line)

5. Taiwan mixed soba (Taiwan maze soba)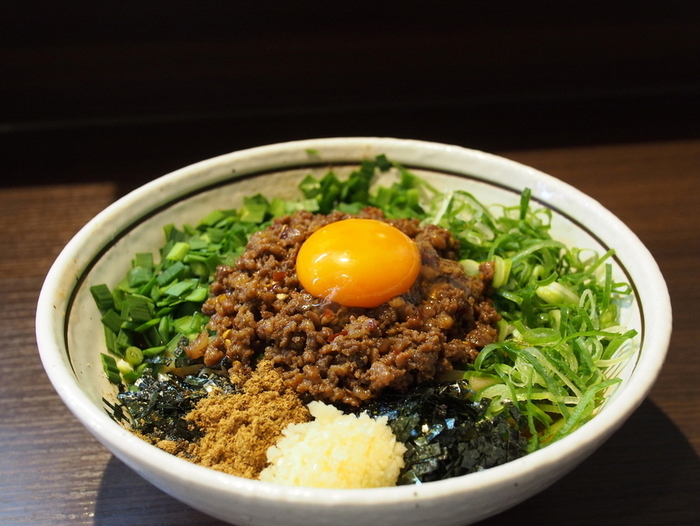 Taiwan mixed soba has been a trend since 2014. It's a new and wild style of Ramen noodle. Fresh boiled thick noodles are topped with minced pork sauteed with chili and garlic, eggs, and seasoned with leek and garlic. You mix it and eat quickly while hot, then after you finish up the noodles, you toss in some rice. Mix together the heavy sauce, meat and eggs with rice to create a fantastic harmony!

Menya Hanabi
2-8-16, Shin-okubo, Shinjuku-ku, Tokyo
4 minute's walk from Nishiwaseda station (Tokyo Metro Fukutoshin Line)