Say goodbye to a tokyo sushi legend....
---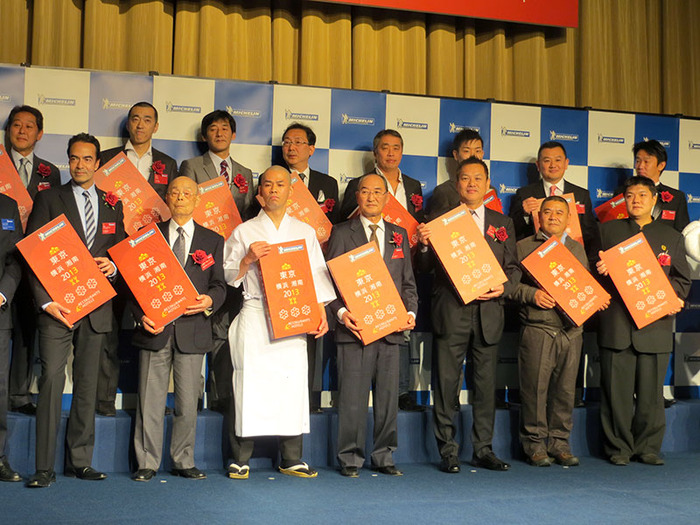 As a long-serving well-known sushi restaurant alongside "Sukiyabashi Jiro" and "Miyaha", Hachiro Mizutani, the owner of the award-winning "Sushi Mizutani", announced that he will be retiring after 54 years as a sushi master.
In recent years, graduates from "Sukiyabashi Jiro", such as "Harutaka" and "Sushi Masuda" have flourished in the Tokyo sushi scene, Mizutani was in fact the first on the list.
However, since Mizutani was awarded Michelin stars alongside master Jiro Ono, he has been talked less about being "Jiro's disciple".
There are 3 reasons why Mizutani is retiring.
The first is his illness.
In 2012, Mizutani was diagnosed with kidney cancer.
It was a big blow to him, as he recalls that his mind went totally blank and that he couldn't remember a single word said in the hospital.
Although he successfully survived the surgery, he said that the experience allowed him to think about the remaining time that he has in his life.
The second is the media reporting on his refusal of a reservation made by Chinese nationals.
Despite being fervently defended by regular customers and having many objections raised against the report, the disgrace suffered by the restaurant is immeasurable.
And the third is the relocation of Tsukiji Fish Market.
Having frequented and loved Tsukiji for many years, Mizutani says that he just could not bring himself to visit the new market at Toyosu.
With the 3 factors combined, Mizutani decided to put an end to his career.
The last time I visited "Mizutani" was 2 years ago, when I was brought there by a frequent customer.
The Pacific Bluefin tuna, which provides us with lean tuna, medium-fatty tuna and fatty tuna, is of higher quality and tastes better than any other place, and the other toppings are also the best in Tsukiji. Konoshiro gizzard shad filled with minced fish, mackerel which might even be tastier than tuna, gently cooked abalone, conger eel which tastes like dessert, exceptionally perfected roe, and strips of dried gourd with a perfectly balanced taste. When the combination of such toppings and vinegared rice entered my mouth, what impressed me was how they melted into one.
"Someday, I would like to become a man who can properly face Mizutani at the counter."
With this slightly zealous thought, I bore this in my mind as I made my way back.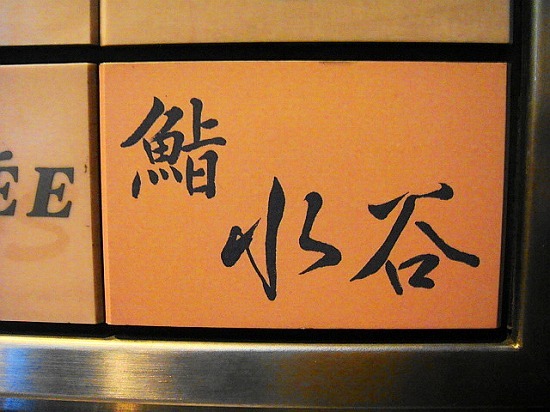 Upon hearing Mizutani's retirement being reported on the news, an unspeakable feeling of depression was churning in my chest.

I personally can't help feeling that the widely reported news of Mizutani rejecting reservations made by foreign visitors have soiled the later years of Mizutani's boast-worthy and glorious career.
Last-minute cancellations and no-shows by foreign visitors are deemed as a problem in Japan nowadays. Thus, there are a lot of sushi restaurants that naturally did just like Mizutani back then, limiting the number of foreign visitors accepted per day and limiting meals only to reservations.
Could it be that he was in bad times?
Well, despite the big hullabaloo over those reports, Mizutani did not utter a single word of defence, his silence being typical of a craftsman with an old-fashioned spirit like himself.
It was as if he was saying,
"It's fine as long as the people who visit the restaurant understand".
In actual fact, I have seen for myself that Mizutani does not discriminate between foreigners and Japanese who sit at his counter, and he treats them politely and hospitably.
Even though the times have changed greatly,
Among the chefs who have been ignoring onlookers and silently polishing their skills since young, there are some who cannot express their feelings well.
TokyoTableTrip would like to play the role of some sort of a buffer, in order to connect happy and long-lasting relationships between foodies around the world and good Japanese chefs. This thought came about after hearing about Mizutani's retirement news.
In any case, Mr. Mizutani, many thanks for your long period of service!
Search